WAVR-107 – Ichika Matsumoto and Hikari Sakuraba – This Cold Fish Treated You Like Shit But When You Make Her Cum Like Crazy, She'll Admit Total Defeat! (OculusGo)
Release date: 06/19/20
Cast: Ichika Matsumoto, Hikari Sakuraba
Description:
Scene 1: You're in a hotel room with Ichika and she begins by blowing you and then you fuck her in missionary while she ignores you and talks on her phone. She leaves abruptly and now you're in a office with Hikari who is more excited to be in your company. She gives you a pill and then you're naked on her table. She blows you before tit fucking you to completion.
Scene 2: You're back with Ichika in the hotel room and you begin by fingering her. She's more into the action this time as you fuck her on the bed until she gets a creampie.
Scene 3: Ichika changes outfits and warms you up with a blowjob and then rides you in cowgirl on her way to another couple of creampies.
Includes
1on1, Bedroom, POV, Lingerie, Handjob, Blowjob, Missionary, Tit Fuck, Tit Fuck to Completion, Fingering, Doggy, Cowgirl, and Multiple Creampies
Size: 7135527170 bytes (6.65 GiB), duration: 00:35:24, avg.bitrate: 26876 kb/s
Audio: aac, 48000 Hz, stereo, s16, 255 kb/s (und)
Video: h264, yuv420p, 4096×2048, 26591 kb/s, 59.94 fps(r) (und)

Size: 4686273832 bytes (4.36 GiB), duration: 00:22:20, avg.bitrate: 27978 kb/s
Audio: aac, 48000 Hz, stereo, s16, 255 kb/s (und)
Video: h264, yuv420p, 4096×2048, 27702 kb/s, 59.94 fps(r) (und)

Size: 6068333904 bytes (5.65 GiB), duration: 00:25:43, avg.bitrate: 31463 kb/s
Audio: aac, 48000 Hz, stereo, s16, 255 kb/s (und)
Video: h264, yuv420p, 4096×2048, 31175 kb/s, 59.94 fps(r) (und)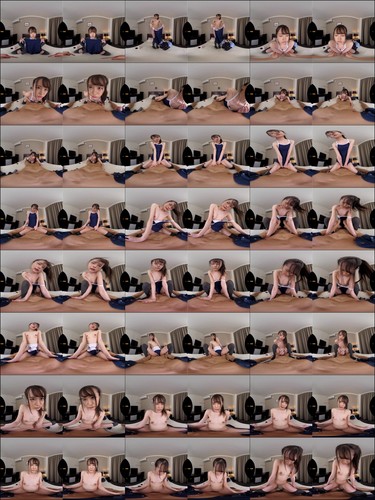 Language: Japanese
Censored
mp4
DOWNLOAD
Download or WATCH ONLINE – 4.8 GB
Download or WATCH ONLINE – 4.8 GB
Download or WATCH ONLINE – 2.3 GB
Download or WATCH ONLINE – 4.8 GB