IPVR-071 – Yume Nishimiya – I Couldn't Resist Any Longer And Had My First Creampie Ejaculation With My Girlfriend's Little Sister! (OculusGo)
Release date: 06/04/20
Cast: Yume Nishimiya
Description:
I Want To Have Sex With You Before My Big Sister Does. My Girlfriend's Little Sister Is Making My Brain Melt By Whispering Dirty Talk Into My Ears In This Temptation VR Video She's Super Close-Up And Laying On The Charm! I Couldn't Resist Any Longer And Had My First Creampie Ejaculation With My Girlfriend's Little Sister!
Scene 1: You're hanging out with your GF and her sister Yume and Yume gets flirty with you when her sister has her back turned. Eventually you meet Yume in the bathroom where she gets naked and blows you to completion.
Scene 2: You're now in bed with your GF and Yume comes over when your GF falls asleep. Yume has you finger her before she begins to blow you.
Scene 3: You two now fuck until she gets a creampie.
Includes
1on1, Bathroom, Bedroom, Pigtails, POV, Lingerie, Kissing, Handjob, Blowjob, Cum in Mouth, Fingering, Cowgirl, Reverse Cowgirl, Missionary, and Creampie
Size: 8514143793 bytes (7.93 GiB), duration: 00:47:11, avg.bitrate: 24060 kb/s
Audio: aac, 48000 Hz, stereo, s16, 255 kb/s (und)
Video: h264, yuv420p, 4096×2048, 23777 kb/s, 59.94 fps(r) (und)

Size: 7166733387 bytes (6.67 GiB), duration: 00:36:48, avg.bitrate: 25966 kb/s
Audio: aac, 48000 Hz, stereo, s16, 255 kb/s (und)
Video: h264, yuv420p, 4096×2048, 25681 kb/s, 59.94 fps(r) (und)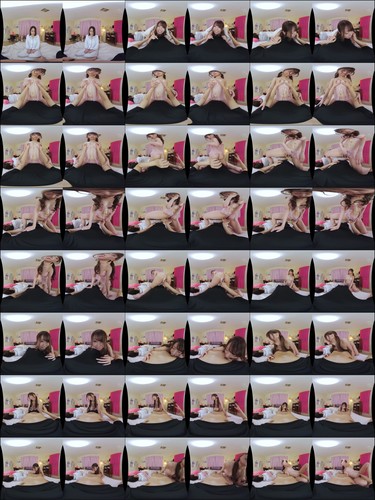 Size: 4887165732 bytes (4.55 GiB), duration: 00:23:43, avg.bitrate: 27475 kb/s
Audio: aac, 48000 Hz, stereo, s16, 255 kb/s (und)
Video: h264, yuv420p, 4096×2048, 27198 kb/s, 59.94 fps(r) (und)

Language: Japanese
Censored
mp4
DOWNLOAD
Download or WATCH ONLINE – 4.8 GB
Download or WATCH ONLINE – 4.8 GB
Download or WATCH ONLINE – 4.8 GB
Download or WATCH ONLINE – 4.8 GB
Download or WATCH ONLINE – 7.2 MB